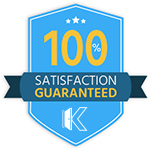 Do you reside in Tamworth and require a locksmiths service? Then you have arrived at the right place! Domestic locks are what we do best! We can sell you high security anti snap and anti-drill locks from the best-known brands with British Standard certification from the back of our van! British Standard approved locks are, however, much more expensive than other standard approved locks. We work with Banham, EVVA, Yale, Union, Mul-T-Lock, ERA, Chubb, Briton, Bramah, ABUS and it is worth noting, of course, that some brands can be more expensive than others. We are also apt at damage free door opening.
Locksmith Services
What services does your favourite 24 hour locksmith in Tamworth offer? Read on to find out!
Lock repair
Here at Tamworth Locksmiths, as experienced locksmiths, we don't only repair new locks; we also work with old vintage locks. If you live in a Period or Heritage property we can help you with your external locks as well as for your antique furniture and cabinetry. Whether you need a faulty lock repair or a window locks repair we can do it.
A floppy handle on your uPVC window and door locks is not a good sign. A professional locksmith such as ourselves can remedy this situation quickly though. We can investigate the problem for you and either offer you a new lock fitting, cylinder replacement or cylinder repair.
Lock and Key Replacement
If you simply cannot find your key, do not worry! Tamworth Locksmiths can make you a brand new one even without the original key. Our skilled and certified technicians can use a blank and file to produce a perfect replica of the original even if you have not located it. If you need a lock replacement we can sell and install one for you, no problem.
Cylinders
If you are putting your key into your lock and are only able to make a success of opening the door through the art of jiggling it about in various directions then it could either be due to your keys having been badly cut or that your cylinder has somehow become faulty or worn out over the course of time and excessive usage. But Tamworth Locksmiths will get it sorted for you.
Home Security
We can help you with your home security upgrade, and all our work can be done fast by our certified technicians. However, it can be a mistake to think that a job done quickly should be cheap. You are in fact, paying for the countless hours of study, practice and time spent perfecting the art of locksmithing as well as the cost of purchasing expert tools and our Tamworth locksmith's in depth knowledge; not merely the minutes taken to complete the job.
Get in touch
Do you have a question to ask your locksmith? Need to speak with an Emergency Locksmiths? Call us on 01827 216128 for any queries you may have. When booking a service be sure to ask if the price quoted is inclusive of VAT and if there could be any extra work needed for example to make a new lock fit your existing door. Have a Commercial locksmiths problem? Use the same phone number!