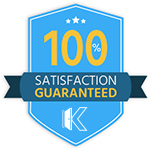 Want a locksmith in Tamworth that is prompt and offers top-quality services? Then Tamworth Locksmiths should be your go-to. Tamworth Locksmiths is a reliable and credible locksmith company made up of experienced locksmiths. With over 12 years of experience in various locksmith fields, we provide top-class solutions to any lock-related problem you may encounter. At Tamworth Locksmiths, customer satisfaction is our priority!
Why Choose Tamworth Locksmiths?
24/7 Availability
Friendly and experienced locksmiths
Prompt and professional delivery.
A wide scope of services
Highly competitive prices
Free consultation-no estimate fee.
Customer satisfaction is our priority.
Our Services:
We offer a wide range of locksmith services, including:
Emergency Locksmiths
We offer emergency lockout services. So, if you return home from the office exhausted and find that your key is missing, you can put a call across to us. We have a team ready to attend to you and fix the problem immediately. No hidden charges, no unkept promises. We deliver premium and timely solutions in cases of emergencies.
Commercial/Office Locksmith Services
If you do not find the locks on your office space satisfactorily safe for security, we've got you covered. Our skilled locksmiths, with many years of experience, would help assess the entry and exit paths to ensure maximum security. With Tamworth Locksmiths on the call, you need not worry about insecurities due to lock malfunctions.
Residential/Home Security
Whether you're looking to install door and window locks in your new home or you just can't seem to locate your keys, we've got you covered. Our team is motivated to ensure that every home in Tamworth is secured. Whatever your home security budget, we recommend the best options within your desired price range. And, whenever you call, we have a team ready to secure your home.
Door and Window Lockouts
We know the value of safety and security. We also understand that sometimes we may find ourselves in uncomfortable positions. Like when a misaligned door latch or some faulty door mechanism locks you out. Or, when your key keeps turning in the keyhole but won't lock the door and you're in a hurry to get to work. You don't need to wait till the weekend to get it fixed and spend all week worrying about your home's security. You can contact us and we'll get the lock fixed right away.
Garage and Safe Security
Garages, though not a living space, are a crucial part of the home. Also, we need not mention that the safe holds valuable possessions. These two require maximum security at all times. Tamworth Locksmiths can help you install the best high-security lock system to guarantee your home's security.
And, if your current safe lock starts to malfunction in any way, remember that the solution is just a phone call away.
Car Lockout
While we don't duplicate keys, we offer effective and timely services to free you from car lockouts. If you're locked out of your car, all you need to do is contact us. We have fully-equipped locksmith service trucks to convey our skilled professionals and all the equipment they need to get the job done to the scene in no time.
We've got you covered if:
You're in Tamworth and looking to upgrade your home security.
You've forgotten the password combination to a door or safe in Tamworth.
You're accidentally locked out.
You're looking to install single-key access to your home.
You need lock repairs for some damaged locks.
You're moving into a new home and need new lock installations.
You have a lock system malfunction.
You want to locate the nearest locksmith to you to fix other lock-related issues.
Ready to secure your home and loved ones?
Contact us today to get a free estimate!