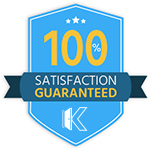 24-hour Locksmiths
We successfully operate on the 24-hour basis! Whether you need a Commercial locksmiths or Residential locksmiths, we are willing to help you! Fast! All our staff is certified, so you can be sure of what you are ordering when you call Tamworth Locksmiths.
A genuine 24 hour locksmith in Tamworth is a rarity, which is why our emergency locksmith department is second to none. We offer the services of the most efficient and erudite team of locksmiths in the whole of Staffordshire! No matter what locksmith service you require whether at 3 in the morning or 11 o'clock in the night-time, we can assist you.
Lockout Assistance
Are you trapped in your home? Or locked out outside of it? Don't hurt yourself trying to climb back in or throw a brick through your own window. A locksmith's out of hours emergency lockout service is not necessarily as overpriced as you might think! Tamworth Locksmiths can and will assist! You are but a phone call away from salvation! Just call our 24hr hotline on 01827 216128 for instant relief. We know all about emergency door opening and can do it damage free, guaranteed.
Burglary
Have you been broken in to? Larceny can leave us feeling alone, afraid and vulnerable. Sadly, it is more common in Tamworth, than we would like it to be these days. But where there is life there is hope! Your trusted locksmith in Tamworth will soon get you secured and calm! An expert technician will get your locks repaired and/or changed and put you at ease in no time.
Did a burglar kick your door in? Hollow wooden doors are meant to be used internally for the likes of a bedroom or toilet perhaps, they are not strong enough for your front door or even your back door. Maybe then it is time for a home security upgrade? Talk to us, 24/7, about getting a better door. Our locksmiths in Tamworth know absolutely everything there and are to know about doors, and will help you to choose the right one, so it can reflect your tastes and lifestyle the best.
Emergency Commercial Locksmiths
Do you have or work for a commercial enterprise? Are you in need of a Commercial Locksmith urgently? We can provide some of our first rate locksmith key services on an emergency basis such as:
Keys Replacement
High Security Key Cutting
Urgent Key Repair
Do you use or need security safes?
We can provide urgent assistance for a vast array of safes and vaults, including all kinds of cash rating levels safes along with fire proof safes and even water proof safes.
Do you need an out of hours shutter service?
Then you've found the right place! At Tamworth Locksmiths our emergency bespoke door and window security service covers a whole plethora of grilles, bars and shutters too! Even in the middle of the night-time we will come and help you with:
Grilles and Bars - both Collapsible and Fixed
Industrial Roller Shutters
Lockable Plantation Shutters and so much more!
Contact us anytime and get information about "how to" or "when" and "how much". It is easy to reach us on 01827 216128.